Patient Testimonials:
Mary was in "desperate need of help" when she first came to MBFC more than ten years ago. She had just been diagnosed with diabetes and could not afford her medications. Since then, MFBC has provided her with ongoing access to insulin and supplies to check her blood sugar. Her favorite thing about MBFC is that "everyone is down to earth and gets to know you on a first-name basis". She is grateful to the experienced MBFC volunteers and admires their commitment to caring for patients.
Linda was unemployed and had just been diagnosed with a seizure disorder when she found MBFC. For the past ten years, the clinic has provided her with long-term access to her seizure medications. She has also been receiving asthma medications and hormone replacement therapy. Today, Linda works part-time. She describes the clinic as a "godsend" and would recommend the clinic to "anyone who really needs a doctor who cares".
David feels "extremely lucky and grateful" that he was referred to MBFC eight years ago. He had just been released from prison and could not pay for his diabetes medications. In addition to ongoing access to insulin and supplies, he has received referrals to specialists in the community. He has now been sober for five years. Without the help of MBFC, he says, "I don't know how I would do it". David would recommend the clinic to anyone who needs medical attention and can't afford it. He emphasizes, "the staff goes above and beyond to give you the help that you need and deserve".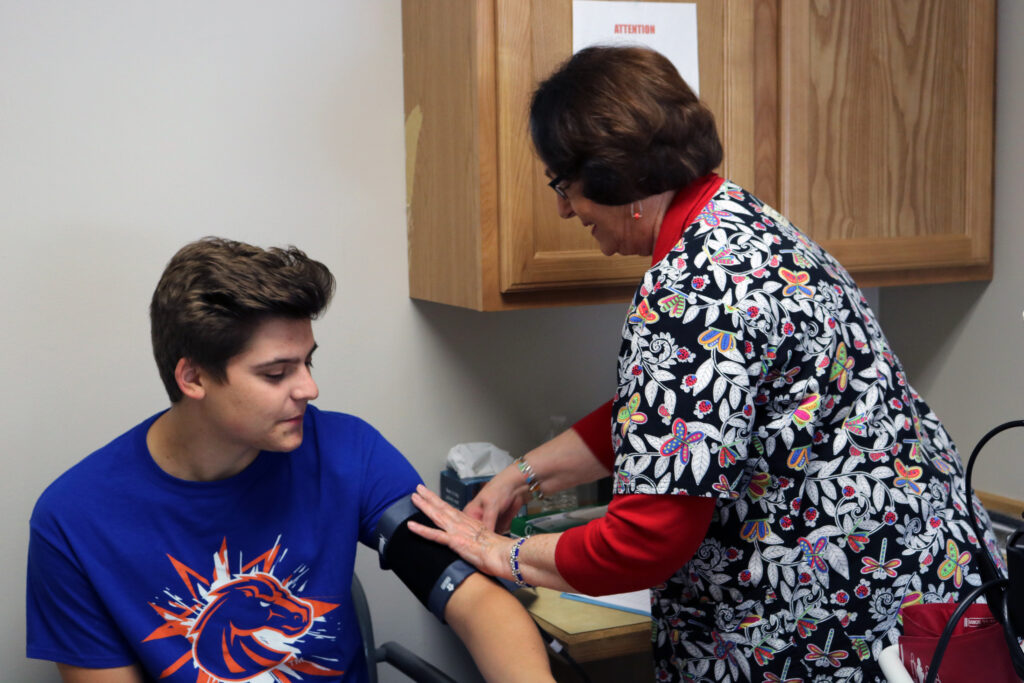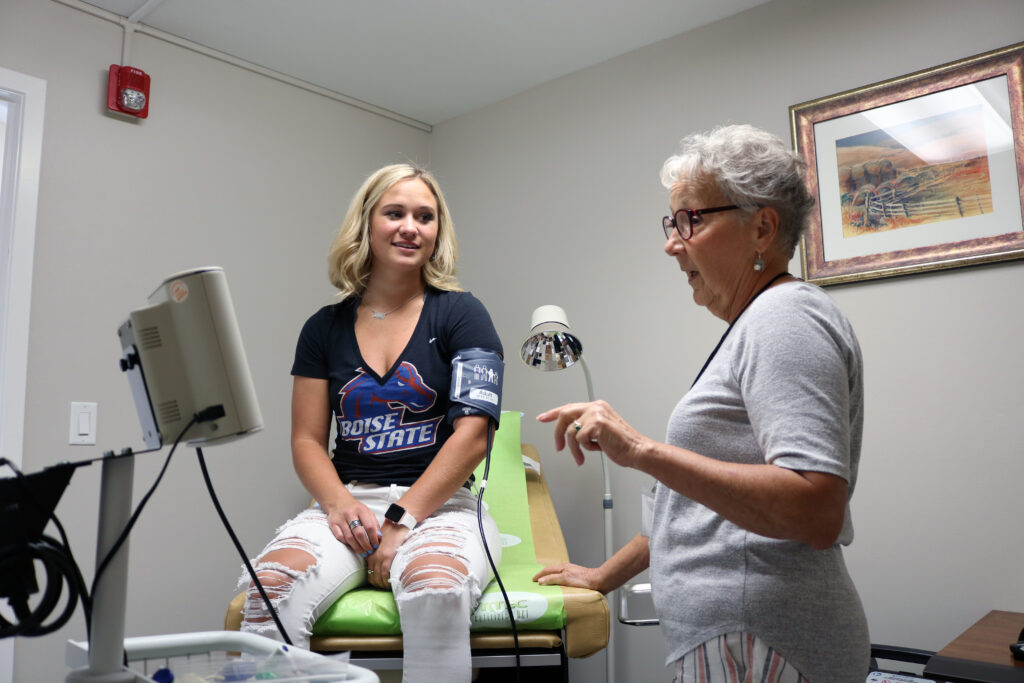 Volunteer Testimonials:
Mary Barinaga has enjoyed serving as a WWAMI preceptor at MBFC for the past ten years. She supervises medical students who work at MBFC as part of their medical training. She says this experience is vital "for future physicians to learn the importance of community engagement early in their career". The clinic fills an essential need in the community by providing a "safety net of safety nets" for patients who would otherwise be unable to afford medical care elsewhere. She notes that many patients would have had medical complications such as heart attacks and strokes without the clinic's help. For anyone considering seeking care at the clinic, she recommends that they not hesitate. She affirms, "you will get the care that you need."
Charlene Smith has volunteered at MBFC for the past twelve years and serves as the clinic's charge nurse. She admires the clinic's ability to help recently incarcerated patients. The clinic has been able to provide these patients with their psychiatric medications and connect them with mental health providers when they would otherwise be unable to afford care. She says, "I experience the most joy from seeing how grateful the patients are". She also enjoys working with the wide variety of volunteers at the clinic, including pre-medical and medical students who are enthusiastic and excited to learn.
Phyllis You describes the past nine years of volunteering at MBFC as a "privilege and a pleasure". She has observed how essential the clinic is for patients with chronic conditions such as insulin-dependent diabetes who otherwise could not afford their medications or specialist appointments. Many of these patients would not be able to hold jobs without access to the clinic's all-inclusive care. Working with other volunteers at MBFC has been an enriching experience for Dr. You because "we are all there because we want to be there". She finds it invigorating to supervise students who are eager to learn, and she enjoys teaching them how to begin taking ownership of long-term patient care.
Medical Student Testimonials:
"Wonderful first experience. Everything went smoothly. We were able to help patients with some acute issues and refer out to where they could get help we could not provide. Very rewarding helping patients that otherwise might not be able to get care."
-Christine P.
"Great evening caring for complex patients who are truly grateful. It is a privilege to listen to them and care for them!"
-Matt P.
"What a great experience and opportunity. This clinic is a well-oiled operation. I could gather from the patients how much they appreciate the work, providers, and staff here. Likewise. It was equally rewarding for me, and I am grateful for the chance to help and learn."
-A.C.R.
"I really enjoyed seeing how the free clinic serves Boise. I got to see two patients with psychiatric disorders and enjoyed getting to see people that have really been served well by the care provided here."
-Andrew B.
"Tonight all three of my patients were here for mental health issues. It was great to see that each of them found counseling so helpful in addition to the medications we were prescribing. It is great that we have counseling services here. It made me think about what other free counseling resources might be available in the valley, and how much they are utilized. It was a great night!"
-Nick L.
Contributions by Liz Balleweg, MSN, FNP, RN. She has 13 years of experience in healthcare, ranging from critical care and acute nephrology nursing to primary care as a nurse practitioner. She is also a freelance medical writer.