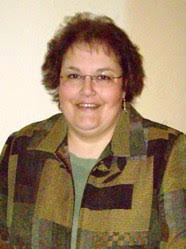 Message from our Medical Director
Welcome to the Marie Blanchard Friendship Clinic.  We are very happy you stopped by to learn
more about our clinic and services.
I have had the honor and privilege of being the Medical Director at the clinic since its inception
and continue to be amazed and gratified by what we have been able to accomplish.
We are ordinary people who are able to do extraordinary things with the love, support, and
dedication of our volunteers, community partners, staff, and donors.
Most of us have been among the fortunate who have not faced the prospect of being uninsured or underinsured for medical care costs. To a great extent, we take our health and health care for granted, confident that if we fall ill or are injured, we can see our provider for treatment, and we recover. But the stark reality for many individuals in our community is very different. They have no medical insurance, nor do they have the resources to access medical care without facing a large financial burden. These less fortunate include the working poor, the homeless and the jobless, who can only hope that they will be spared injury or illness. It is for these people, that The Marie Blanchard Friendship Clinic was created and the mission for which it exists. Given the persistent uncertainty of the future, the need for services continues to increase. We are dedicated to Marie Blanchard's (our founder) vision to provide free medical care to those in need.
We are blessed by the support and financial generosity the clinic receives that allows us to provide much needed care to members of our community. Our volunteers are the back- bone of the clinic. They are dedicated to the mission of the clinic and give generously of their time and expertise to enable us to meet the needs of our patients to the best of our ability. I want all of you to know how deeply your support is appreciated whether financial, time and talents or prayer. We could never succeed without you.
Thank you all for helping make and keep Marie's dream a reality!